Learn For Free: Mirantis Preview Package
Interested in Mirantis training, but need that last push to make up your mind? Mirantis is now offering our students the option to take a glimpse into or most popular courses covering OpenStack and Kubernetes.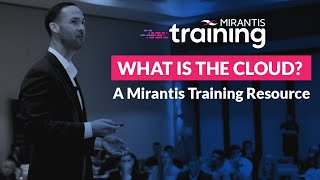 What's included:
We have a preview of our most popular courses. Each video contains a 30 minute preview of one of our live sessions. We hope that this allows our students the chance to really see what our courses are about and let them make the right choice to suit their needs. What are you waiting for? Go ahead and sign up today!
Kubernetes & Docker Course Preview
Dive into our Kubernetes introductory module, covering the course outline and outcomes, Kubernetes history, use cases and more.
OpenStack Course Preview
Dive into our OpenStack introductory module, covering the course outline and outcomes, what a cloud is, different types of clouds, deployment models and more.
These 30 minute previews provide you with an example from our Introductory modules for OS100 & KD100. If you have already gotten a chance to explore our sample previews, learn more about the full length courses directly on our course catalog. Our full length courses come in two formats Instructor-Led & OnDemand, Instructor-led courses are delivered by a live Mirantis instructor and contain a combination of lectures which are then reinforced by hands-on labs within the class. OnDemand sessions follow an identical setup, however all of the theory is delivered via recording.
I'm ready for my test drive.
Complete the form below to view the course sample videos.