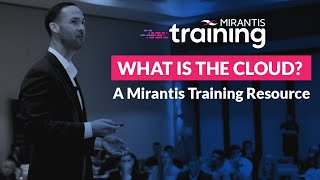 Mirantis Course Catalog
Mirantis is the leading provider of Cloud Computing education, with instructor led training in more than 80 cities around the world and online. We offer a comprehensive suite of courses to address the Cloud Computing objectives of administrators, developers, and architects. We also offer the industry's most demanding certification exams for both OpenStack and Kubernetes, which tests candidates on the technical skills highly sought after by employers. Our course catalog is listed below, for public sessions, please follow the registration links.
Instructor Led Training
Get industry-leading instruction in a professional classroom or online from a live senior instructor. All of our instructors are engineers first and teachers second, meaning they have a strong technical background and subject matter expertise as opposed to presenters that mainly parrot the information.
All of our courses and certification exams are also available for training delivery at your site, tailored to your team's immediate training needs.